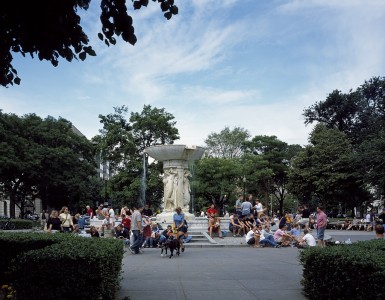 My office is located at 1350 Connecticut Avenue, NW, directly south of Dupont Circle. There are entrances on Connecticut Avenue and 19th Street, both just steps from the south exit of the Dupont Circle Metro station. Krispy Kreme, Panera Bread, Così, and CVS are on the ground floor of the building.
The office suite is #402, on the fourth floor.
Metro
The office is easily accessible from most places in the Washington metropolitan area via the Metro. The Dupont Circle station is on the Red Line. See this map of the Metro rail system for further information.
Driving and Parking
For driving directions, click the icon on the map below. One of several nearby parking garages is located on 19th Street directly across the street from the building entrance. Street parking is also available. The parking meters take credit cards.